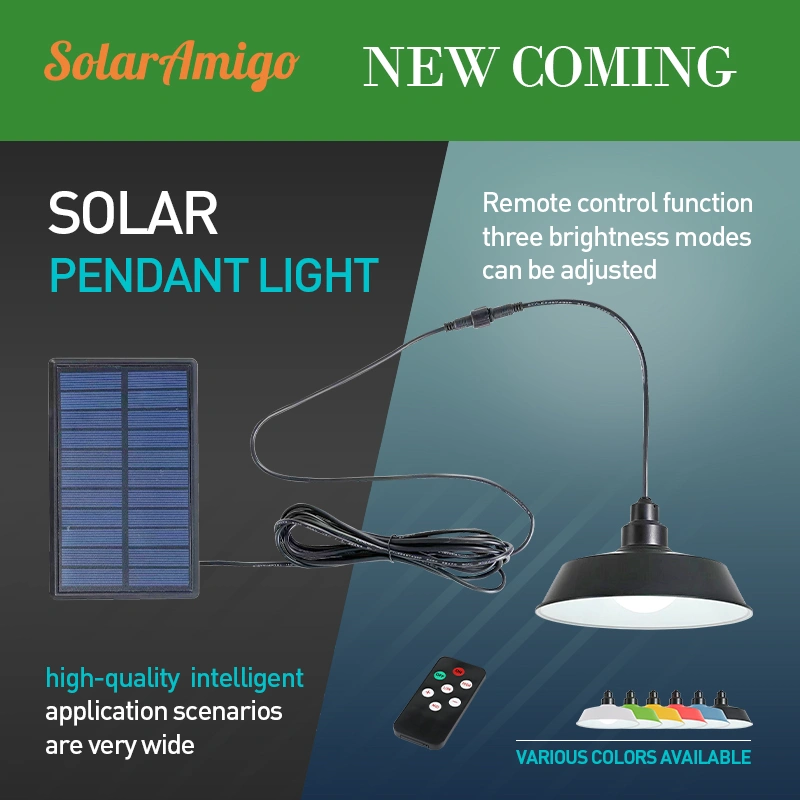 Sinoamigo lighting Solar Pendant Light 
is a high-quality product, suitable for garages, basements, tool rooms, gardens, gazebos, camping, etc., with a wide range of application scenarios, And it's available in a variety of colors. making it easy to install and remove. It is free of fragile items like ceramics and glass and is very safe to use.

      The method of use is to install the solar panel in a sunny place, and the direction of the solar panel can be adjusted 360 degrees to receive sunlight.